A 15-year-old boy was recently picture napping with his pet cat and the entire thing is just too adorable.
If you think cows are not loving pet's, we just hope that the story of this teenage boy and his cow Audrie would change up your mind.
Audri and Jeremy Miner, 15, were pictured at a fair where they were seen napping together.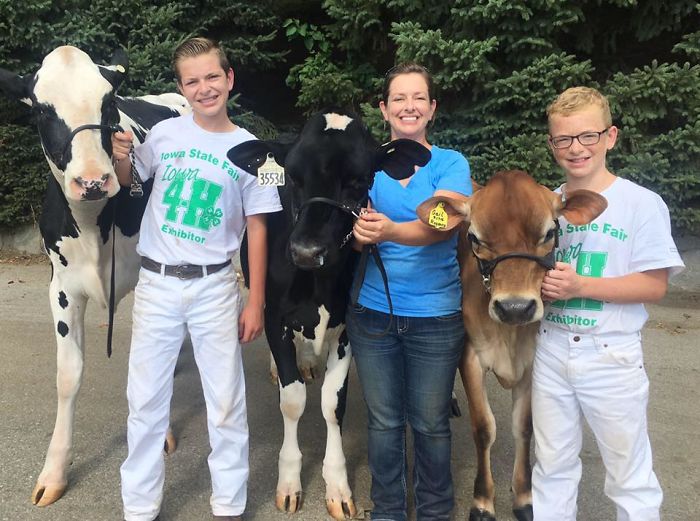 The story behind the picture is amazing too.
15-year-old Jeremy and Audri were preparing for the Iowa State Fair's youth dairy cattle show when a photographer pictured them napping together.
Before that, Jeremy was bathing her and was leading her in preparation for the show.
On that day, he woke up at around 3 am for the show to make sure that Audri looked dazzling for her time in the spotlight.
The sad part is that Audri did not win anything in the fair.
Audri ended up placing fifth out of the 7 cows and after the long day, the 2 were exhausted.
They lost in the fair, but they won our hearts. I guess they're the real winners!
Jokes aside, let's go back to what happened.
After losing, the 2 went back to their stall and decided to take a nap together.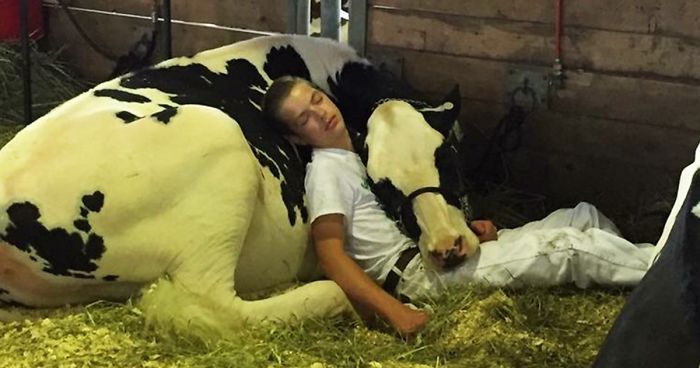 Talking about the Audri, he said:
She likes to lay down quite a bit. I don't really understand the bond with my animal either. She just enjoys my company.
The image is amazing, right?
What are your thoughts on Audri and Jeremy? Let us know what you think about their bond by leaving a comment in the comments section below!