A pair of extremely rare Persian Leopards were spotted in Pakistan for the first time and they are marvelous.
Sharifuddin Baloch, a senior conservation official in Balochistan Province, said that the pair were spotted by rangers months ago.
They were at the Hazarganji Wildlife Park.
Adult leopards only roam around together when they are about to mate.
The leopards were spotted for the first time 6 months ago, but they were only pictured this month.
Talking about the leopards, Baloch said:
We equipped our staff with cameras and binoculars to film the pair and take photos. This month our staff succeeded.
Persian leopards are native to Turkey, Iran, Afghanistan, and the Caucasus.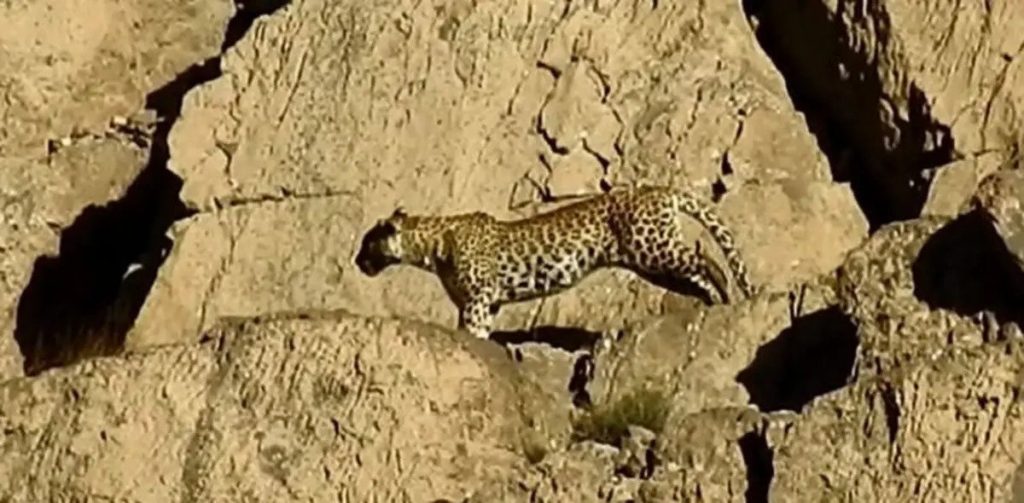 They are a panther sub-species.
Experts consider them as extremely rare.
They are listed by the International Union for Conservation of Nature under the endangered species list.
According to official data, less than 1000 of them are left in the wild.
200 are currently in captivity.
Right now, the authorities in Pakistan are doing everything they can to protect the extremely rare leopards.
A video that was taken by park officials shows one of the leopards blending perfectly in the rocks.
This news is extremely important because this is the first time that a Persian Leopard has been spotted in Pakistan.
But not only one, 2 of them were spotted.
Such an amazing thing, right?
What are your thoughts on the Persian Leopards roaming in Pakistan? Let us know what you think about it by leaving a comment in the comments section below!