Water is something that brings everyone together, and the best example of that is an incident that recently happened in India.
A video that is viral in India right now shows an Indian animal rescuer giving water to a thirsty venomous cobra while rescuing them.
Watch the video below:
In the video, the man could be seen pouring water over the cobra directly into their mouth.
The man was reportedly rescuing the snake from a local village.
The video that we are talking about was shared by Indian Forest Service Officer Susanta Nanda.
In the video, you can see the man, who is believed to be an Indian Forest Service Officer, holding the water bottle while the cobra was drinking from the opening.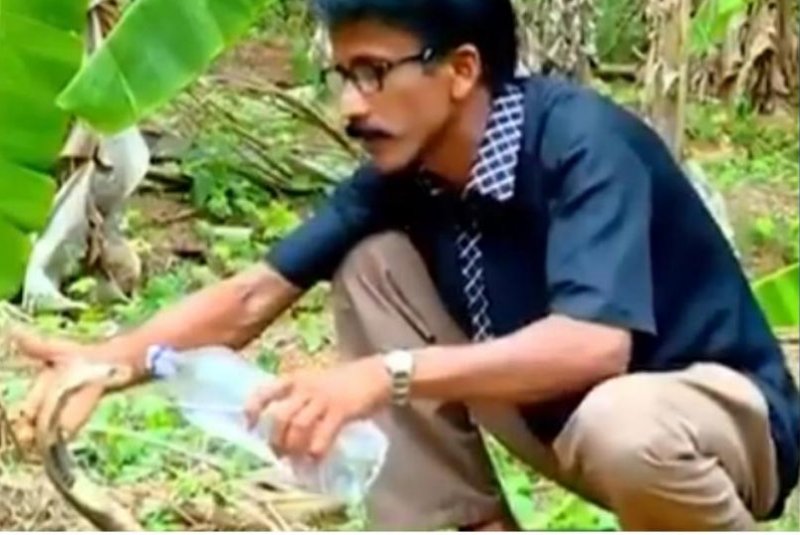 The man was also seen touching the cobra with their other hand.
It is believed they did it to keep the dangerous snake steady and calm when they were doing the kind thing during the rescue mission.
Susanta Nanda shared the tweet with the caption: "Love and water. Two best ingredients of life."
What are your thoughts on the video that we shared above? Let us know what you think about it by leaving a comment in the comments section below!