An intellectually disabled man is currently facing death penalty for smuggling drugs.
According to reports, Nagaenthran Dharmalingam was made a drug mule when he was threatened by traffickers.
Authorities said that Nagaenthran Dharmalingam will be executed on November 10, 2021, despite repeated appeals and petitions that called him to be pardoned.
Nagaenthran Dharmalingam was arrested in 2009 after he was caught with 43 grams of heroin strapped to his thigh as he entered Singapore.
Defence lawyers for Nagaenthran Dharmalingam said that he agreed to smuggle the substance after asking for a loan of 500 ringgit from a drug smuggler in Malaysia.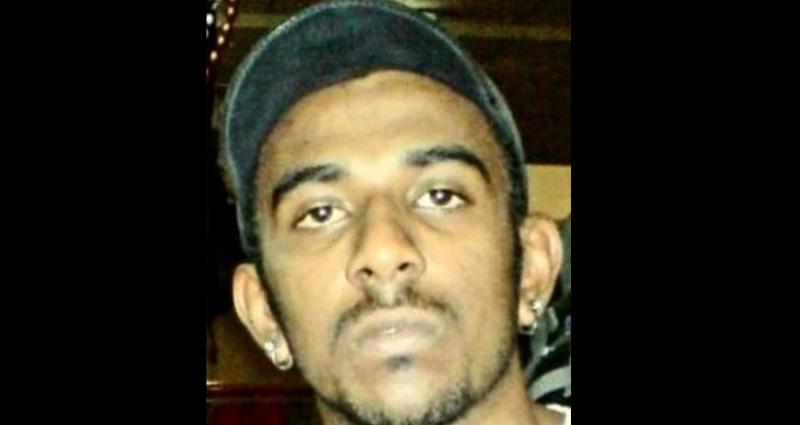 He was threatened violence against him and his girlfriend when he hesitated.
N Surendran, his lawyer, said:
Singapore is putting itself in the same category as Iran or North Korea in sentencing to death or putting on death row a mentally challenged individual. This is a matter of grave seriousness. It is beyond dispute that he suffers from a mental disability and the evaluation was made by an independent psychiatrist and the evidence has been submitted to the court.
He faced trial in 2010, where he was found guilty and was given the death penalty.
The thing is, exemptions can be made for the intellectually impaired.
Experts who examined Nagaenthran found him to have a low IQ of 69, which is very low.
A new petition is currently up in the country.
The petition pushes President Halimah Yacob to pardon Nagaenthran Dharmalingam.
The petition seeks 50,000 signatures in support of the clemency plea to the president.
As of November 4, it has more than 39,000 signatures.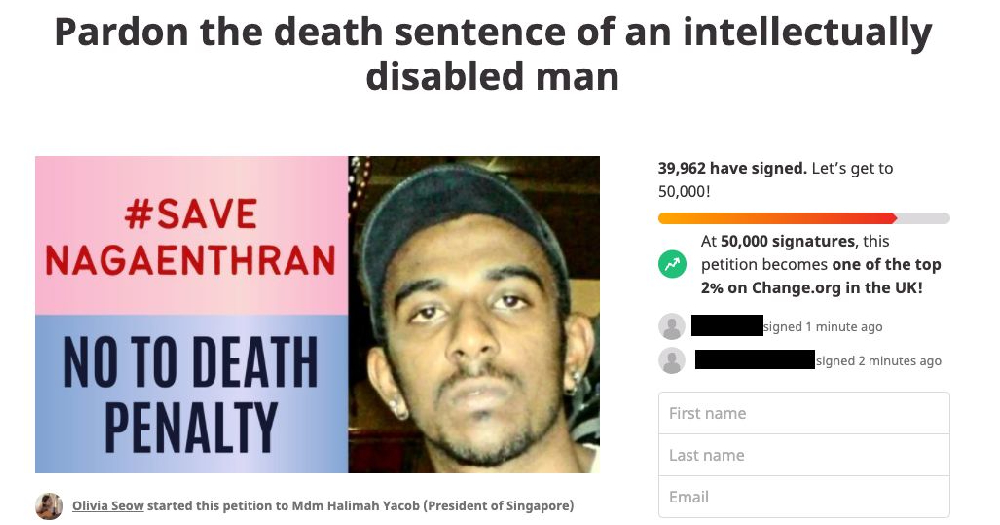 The petition reads:
Given that Nagaenthran is intellectually disabled, committed a non-violent crime and was allegedly coerced by assaults and threats. We sincerely appeal for President Halimah Yacob to uphold Singapore's commitment to the UNCRPD (United Nations Convention on the Rights of Persons with Disabilities) by pardoning Nagaenthran's death sentence.
Nagaenthran Dharmalingam will be executed on November 10 this year if his plea gets rejected.