A Massachusetts police officer that responded to reports of a suspected shoplifting incident did not arrest the shoplifters, instead, they ended up paying for their Christmas dinner.
What a police officer.
Matt Lima, a police officer in Somerset, Massachusetts, was called to Stop and Shop, a food store, after owners reported that a shoplifting was in progress.
Upon arriving at the scene, a worker told the police officer that 2 women with 2 young children did not scan all of their groceries before putting them in bags at the store's self-checkout.
Upon checking receipts, it was confirmed that the women were shoplifting as a number of the items that they had were not paid.
After speaking with both the women, Lima found out that they did not have the money to pay for their items, which would be used as a Christmas dinner for their children.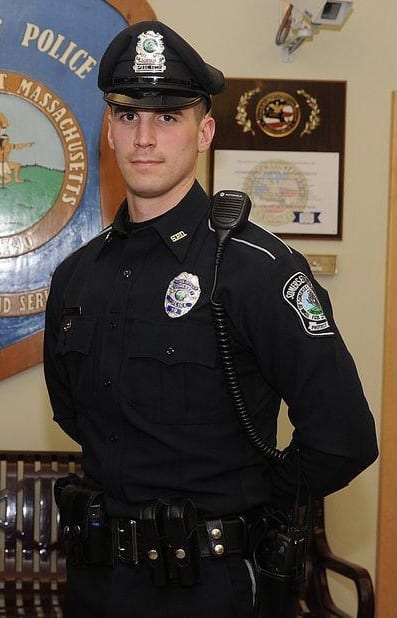 Lima served them with a no trespass order and took the decision not to press any charges.
Lima then used his own money to purchase gift cards worth $250 so the women could buy groceries for their Christmas dinner.
During an interview with WJAR News, Lima said that the 2 kids that were with the women reminded him of his kids.
He added:
Obviously this family was in need, and I can't imagine having to make the decision to go to Stop & Shop and just only pay for what I can afford – or do I go there and try to take things for Christmas dinner for the kids? They were very thankful; they were kind of shocked. I'm sure a lot of people in that same situation would be thinking that there was going to be a different outcome, and maybe they would be arrested or have to go to court. I bought the gift card close in value to what would've been taken. I just did what I felt was right. It's not about me, I just tried to put myself in that family's shoes and show a little bit of empathy.
What an amazing act by the police officer!
What are your thoughts about the act of Officer Lima? Let us know what you think about it by leaving a comment in the comments section below!