A man from the United Kingdom was left stunned after entering their bathroom just to find a massive 4ft python staring at him.
Imagine waking up in the middle of the night to go to the bathroom just to find that, scary, right?
Harry Visinoni, a Coronation Street Actor, said that he was left scared after finding the snake sitting on his toilet and looking at him.
The man said he snake was looking at him.
The incident happened inside the house of Harry in Hale.
It is believed that the snake slithered off from its previous owner and into a wall cavity.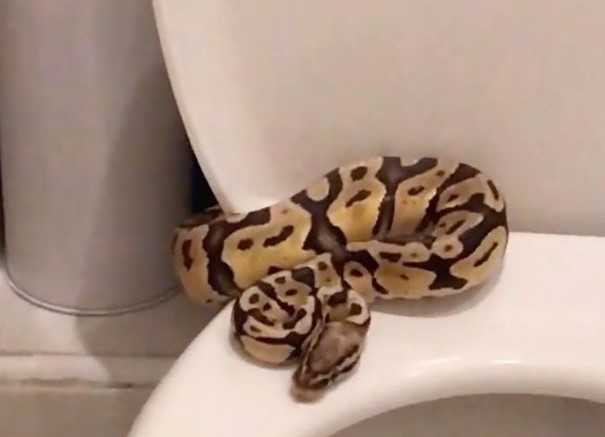 The charity rescued the snake and named it Lulu.
After seeing the snake, the man ran out of the bathroom and called Ellie Isaac, the girlfriend of the man.
The man said that the snake was just there, looking at them and was sitting calmly on the top of the toilet.
The couple called it a night and called the RSPCA in the morning.
Sonia Hulme, an animal rescuer, came to the scene and located the snake hiding behind the radiator of the bathroom.
The snake was rescued and is currently with the members of the RSPCA.