Hilarious images are caught on camera and once they go viral on social media, people love it and share it right away.
This is exactly what happened to a man from Spain.
They are currently viral on social media for showing their bum for Google Maps images.
Yep, that happened and it is hilarious.
A bald and topless man decided to drop their pants so the Google car equipped with a camera on top passed by on the road.
The incident that we are talking about happened in the municipality of As Pontes de Garcia Rodriguez in a Coruna Province, which is located in the north-western region of Galicia, Spain.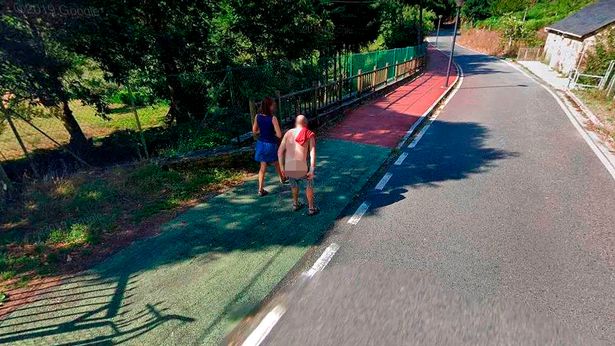 The image was featured on Google Street View, a feature of the famous Google Maps.
According to reports, the mage was taken in the summer of 2019 and it went viral after it was shown on Land Rober Tunai Show, a local television channel.
The man that did that is being tracked down.
Roberto Villar, the presenter of the show, asked the person that did it to come forward and contract them through phone.
The entire thing is hilarious and if you ask us, we laughed a lot.
What are your thoughts about the picture that was accidentally taken by Google Maps? Let us know what you think about it by leaving a comment in the comments section below!