A hunter, who is a mother, shot dead a rare giraffe and cut its heart out so they could show it off as a gift for Valentine's day.
The incident happened in South Africa, said a report.
The woman has been identified as Merelize Van Der Merwe, a mother of 1 kid.
She said that the animal had been on her bucket list for 5 years.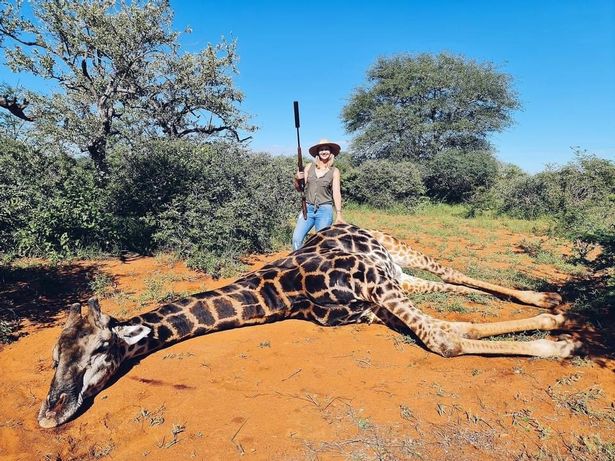 Merwe has been hunting since she was just 5 years old.
She reportedly paid around £1,500 to shoot the black bull giraffe on February 14.
The worst part about this is that this is not the first time she had killed an animal that is rare or going extinct.
Merwe, who is 32 years old, said that she had killed over 500 animals before.
Lions, leopards, a giraffe, and elephants are just some of the many animals that she had hunted down.
She shared the images on Facebook along with the caption:
Ever wondered how big a giraffe's heart is? I'm absolutely over the moon with my BIG valentines present!!!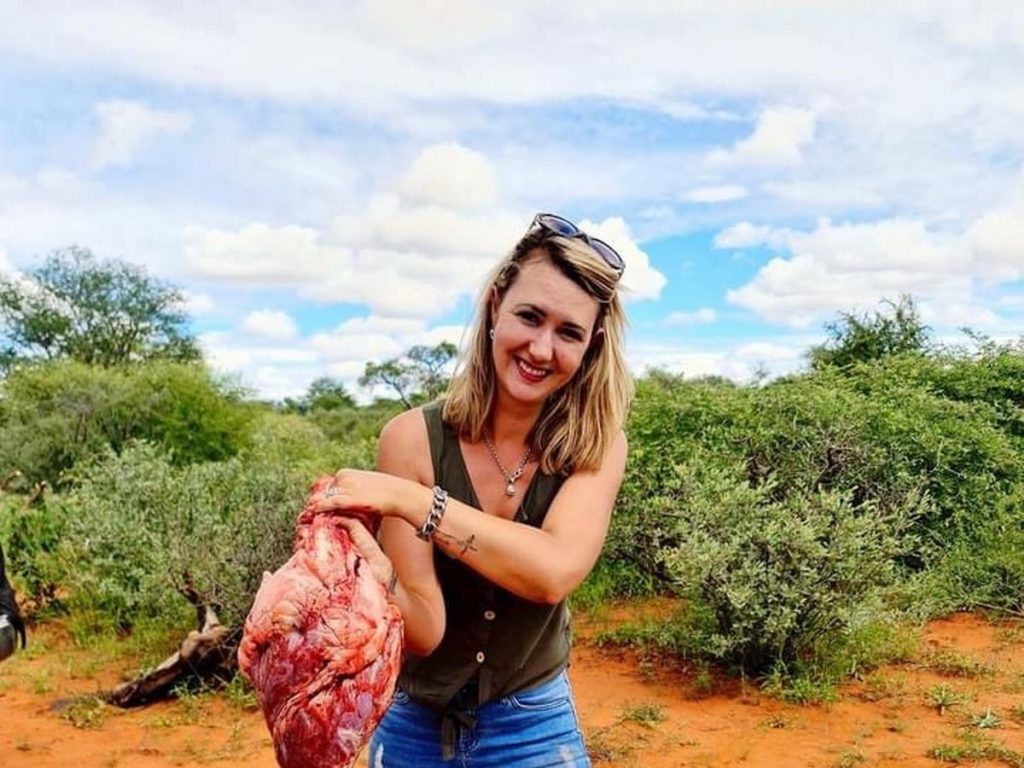 She and her husband went to the Sun City Resort in South Africa when she was called saying that there was a black bull giraffe in a game park.
She changed her plans right away and went there right way.
Merwe, who runs a citrus farm in Limpopo, South Africa, said that the giraffe's skin was skinned and it would be used as a rug.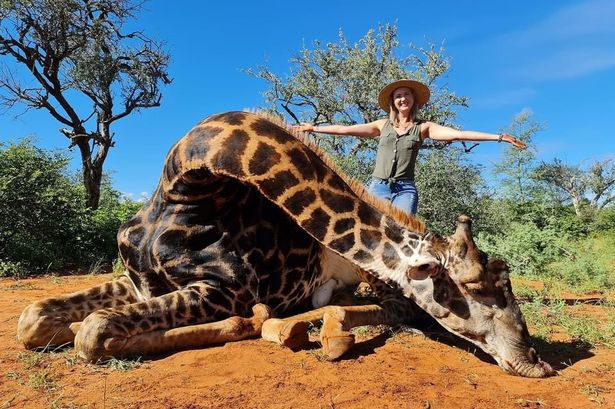 Talking about animal rights activists, she said:
I have no respect for the anti-hunting lobby. I call them the mafia. They have threatened to kill my daughter and mother. But if they are going to give me hell I will give them hell twice as bad – and that's why I posted the pictures. If you ban hunting, animals will become worthless and they will disappear. Hunting brings in money for South Africa and has helped bring back a lot of species from the brink of extinction.
Rest in peace majestic one, you could have lived more.