Authorities in Ohio, USA, ended up seizing cocaine that is worth around $2.82 million after it was found in Frosted Corn Flakes.
The cocaine was seized by the US Customs and Border Protection.
The officers in Cincinnati, Ohio, intercepted the large shipment, which had 44 pounds of the cereal.
It was heading to a private residence in Hong Kong from South America.
Upon opening a box, a greyish substance was discovered to be coating the cereal, which was soon to be containing cocaine.
The CBP's Narcotic detector, Dog Bico, detected the drugs in the large Hong-Kong bound shipment.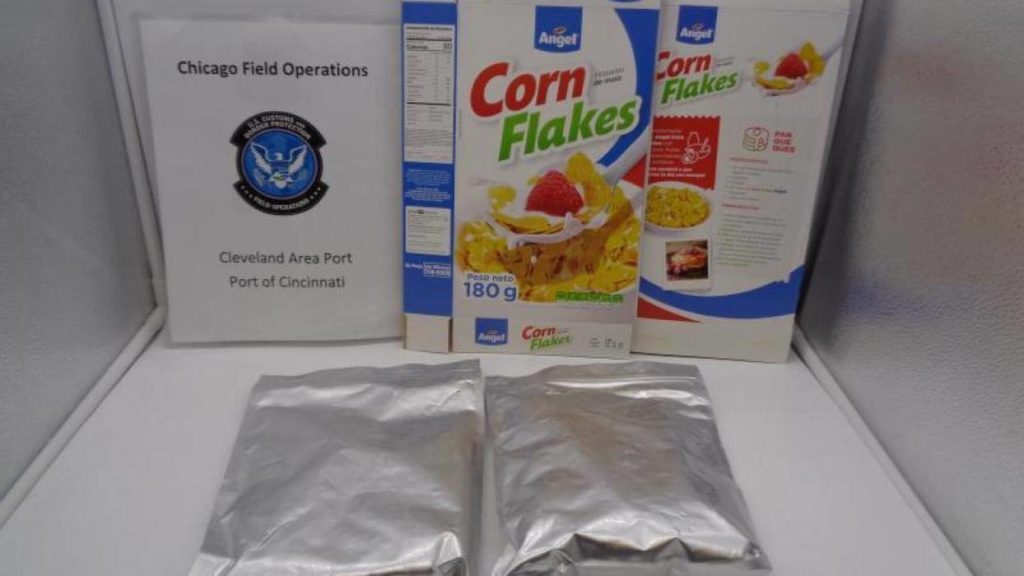 After the discovery was made, the authorities announced the haul right away.
Cincinnati Port Director Richard Gillespie said:
The men and women at the Port of Cincinnati are committed to stopping the flow of dangerous drugs, and they continue to use their training, intuition, and strategic skills to prevent these kinds of illegitimate shipments from reaching the public.
Thanks to their stoppage, thousands of people have saved their lives along with families who might have been affected by drug.
What are your thoughts on the drugs being seized? Let us know what you think about it by leaving a comment in the comments section below!