A police dog in the United States of America is currently making headlines for an amazing thing that they had done.
The dog, a German Shepherd, whose name is Kato, successfully tracked down a storage unit that was full of drugs.
The incident happened in Tallmadge, Ohio.
Kato was brought to the storage unit after a traffic stop in Illinois led the Tallmadge Police to the location.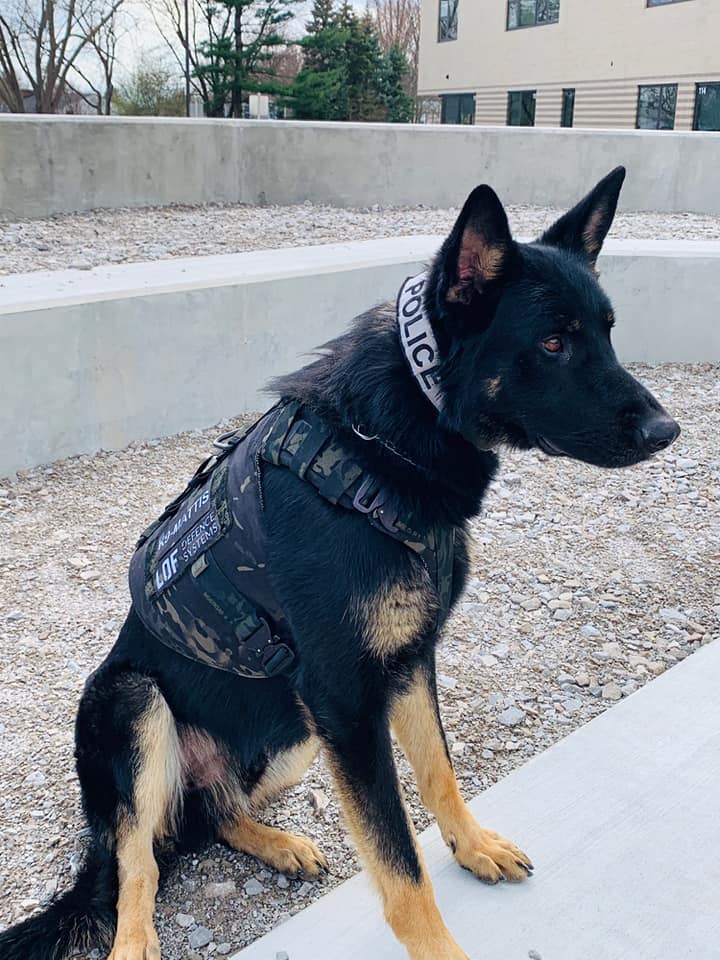 The sniffer dog showed signs that helped the police officers know that there are drugs inside the unit.
A search warrant was obtained from a judge and the raid was conducted.
During the raid, the authorities found 128 pounds of marijuana and 508 containers for THC edibles.
On a post that was made on Facebook, the Tallmadge Police said:
Last week, a traffic stop in Illinois led officers to a storage unit in Tallmadge. K9 Kato was taken to the location where he alerted to a storage unit indicating that there were narcotics inside. With the assistance of K9 Kato, officers were able to get a search warrant. Inside the unit 128 lbs of marijuana and 508 containers of THC edibles were located.
The police said that Kato has been with the team for 2 years now.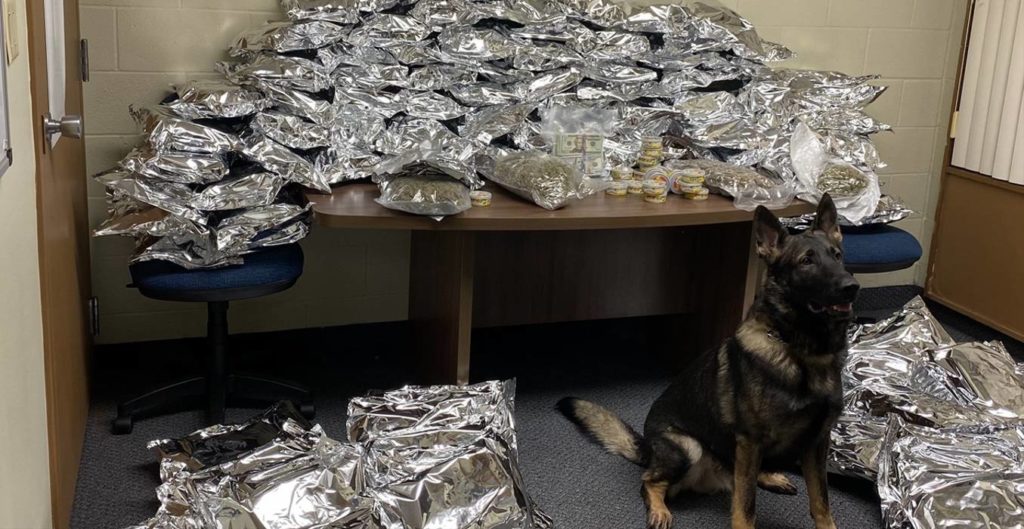 He is being handled by Officer Corzine.
In some parts of the United States, Marijuana is legal, however recreational use of marijuana is currently not allowed in Ohio.
What are your thoughts about the drug bust by the dog? Let us know what you think about it by leaving a comment in the comments section below!