When we get sick or when we are injured, we follow what the doctor tells us in the hospital, and no matter what happens, we do not go out to smoke a cigarette because we are stressed out.
A man in Russia that has been identified as 34-year-old Vladimir, was caught on cam doing something none of us would.
The man was caught on cam attempting to leave the hospital in Kazan, Russia so they could smoke a cigarette.
The man was caught on cam walking with an axe stuck on their back to smoke a cigarette.
As the man was walking outside the hospital, the nurses could were heard shouting "you are about to die".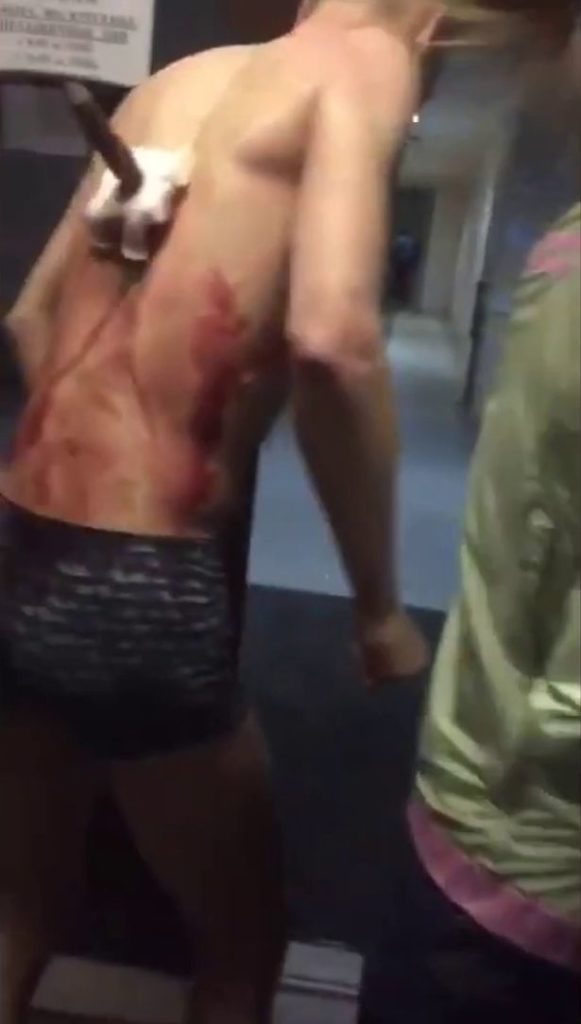 A nurse filmed the entire incident.
Only in Russia.
According to local reports, the man was really craving cigarettes when he decided to go out as the nurses were treating him.
It was later revealed that by news agencies from Russia that the patient got out of the hospital when the temperatures were at around -10 degrees Celsius.
The nurses were left surprised by the actions of the man.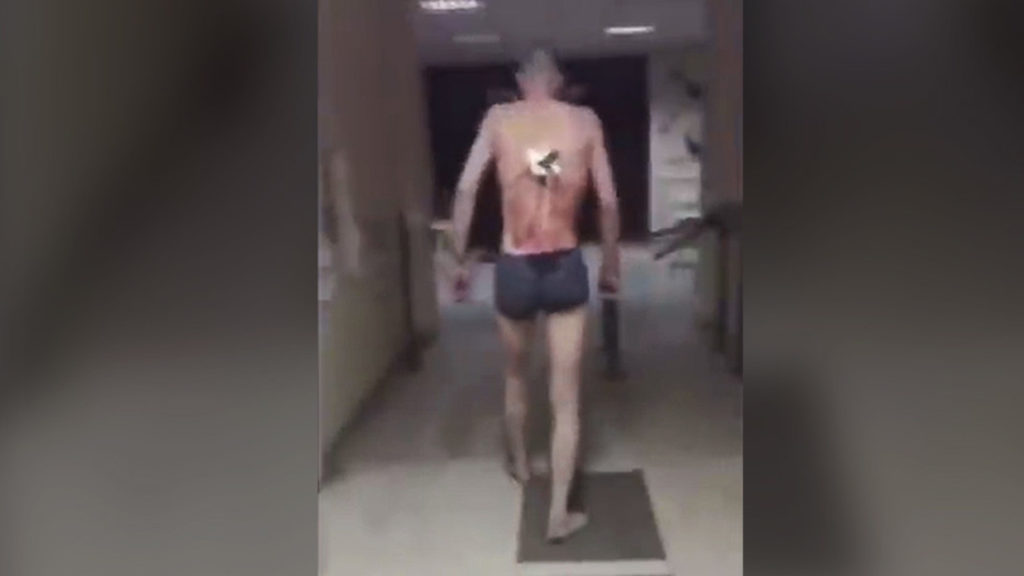 As Vladimir was smoking a cigarette outside the hospital, a doctor got out and did their part of convincing the man.
A doctor was able to reason with him after telling him that he could go home after simple and short treatment.
It was not revealed to the public on how Vladimir sustained the severe axe wound on his back.
The man was reportedly in stable condition in the hospital following a surgery, where the axe was removed from his back.
This is scary and such a Russian thing at the same time.
What are your thoughts about this? Let us know what you think about this story by leaving a comment in the comments section below!