Shark hunters have successfully found a population of a 420-million-year-old extinct four legged fossil fish that many believed had gone extinct.
The four-legged fossil fish, which is also known as the coelacanth, has been found alive and well in the West Indian Ocean.
According to a report by the Mongabay News, the fish was found off the coast of Madagascar.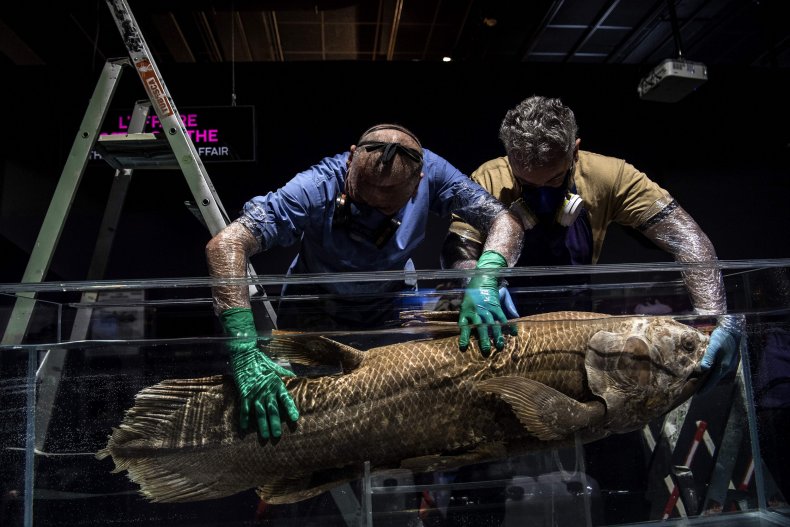 It was believed that this type of fish went extinct in 1938.
Originally, the species date way back to 420 million years.
Since the fish resurfaced, more of the fish have been caught off the coastlines of the Comoros Islands, Tanzania, and South Africa.
It is believed that the discovery of the specie comes in the wake of the ongoing increased demand for shark fins and oil. This has allowed fishermen to delve their gill nets further into the ocean near to where the Formerly-Extinct fish gathers.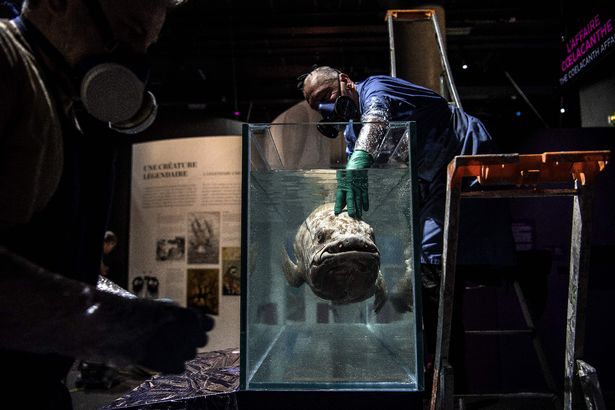 A recent study in the SA Journal of Science indicated that coelacanths are facing a new threat to survival with the increase in shark hunting.
Researchers of the study said:
The jarifa gillnets used to catch sharks are a relatively new and more deadly innovation as they are large and can be set in deep water. They fear that the coelacanths are now at risk for 'exploitation' particularly in Madagascar. There is little doubt that large mesh jarifa gillnets are now the biggest threat to the survival of coelacanths in Madagascar.
Andrew Cooke, the lead author of the study, said that he and the other members of the aqua society were shocked with the discovery of the creature.
During an interview with the Mongabay News, he said:
When we looked into this further, we were astounded [by the numbers caught]…even though there has been no proactive process in Madagascar to monitor or conserve coelacanths.
The Coelacanths fish gather around 328 to 492 feet below the surface water.
Paubert Tsimanaoraty Mahatante, a Madagascan government marine researcher, said that he is not concerned with the species becoming a hot fish to hunt during such times.
He said:
Catching a coelacanth is totally uncommon and people are in some ways even afraid to catch something that is so uncommon. So I don't think that coelacanths are being targeted deliberately.
That's one old fish.
What are your thoughts on the rediscovery of the fish? Let us know what you think about it by leaving a comment in the comments section below!