Technology used the wrong way.
A woman from Los Angeles, USA, claims that she found a tracking device that was secretly placed behind the registration plate of her vehicle.
The woman said she does not know who placed it there.
Ashley Estrada, a small business owner from Los Angeles, USA, said she went out to get some ice cream with her cousin when she found the tracker.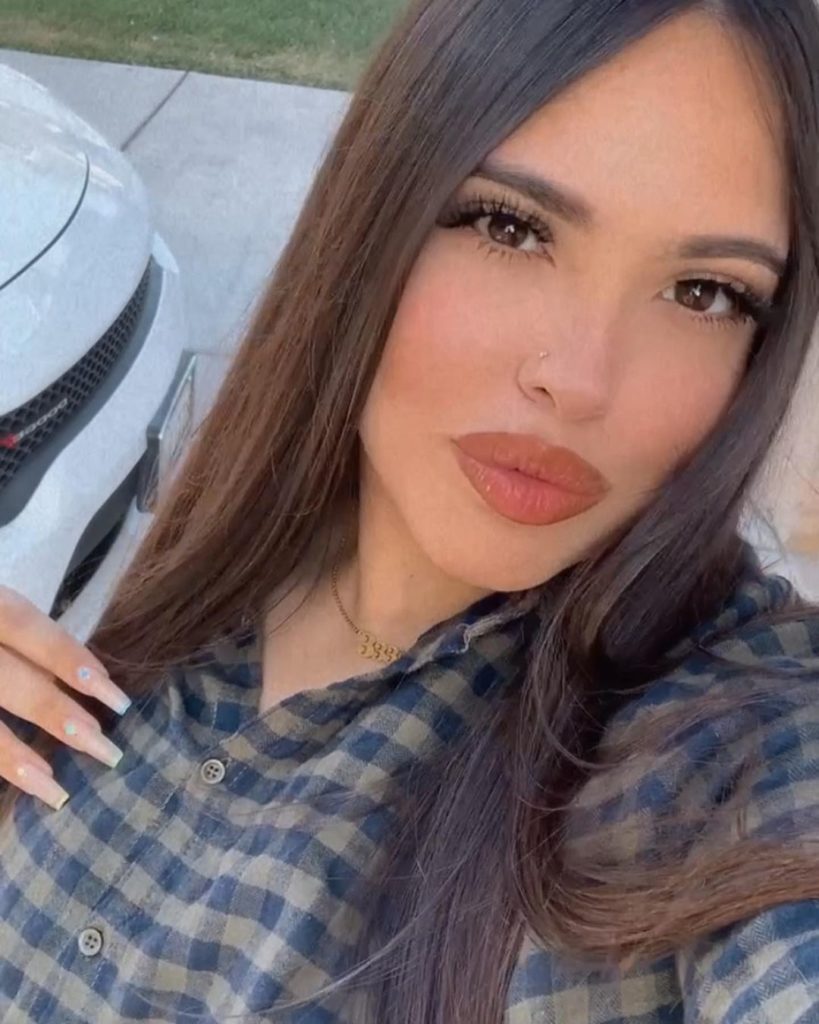 She found out that there was an Apple AirTag left behind the license plate of her vehicle.
What's an AirTag?
The AirTag is a tracking device developed by Apple. The AirTag was designed to act as a key finder, helping people find personal objects.
However, you can also use it as a tracker, considering that you can use the FindMy app to know where it is placed.
In the video that she shared on TikTok, which has been viewed by over 15 million times, she repeatedly said that she was shaking after making the discovery.
In another video, she said:
I was hanging out with my cousin's girlfriend, and next thing you know she gets a notification on her phone, which is how we found out because it told us. It says first seen at 7:34, so that's when they put it on my car. Then it said 'Play Sound,' which is what we did…and this is how we were able to detect where it was at on my car.
Upon playing the sound, they found the tag placed behind the license plate of her vehicle.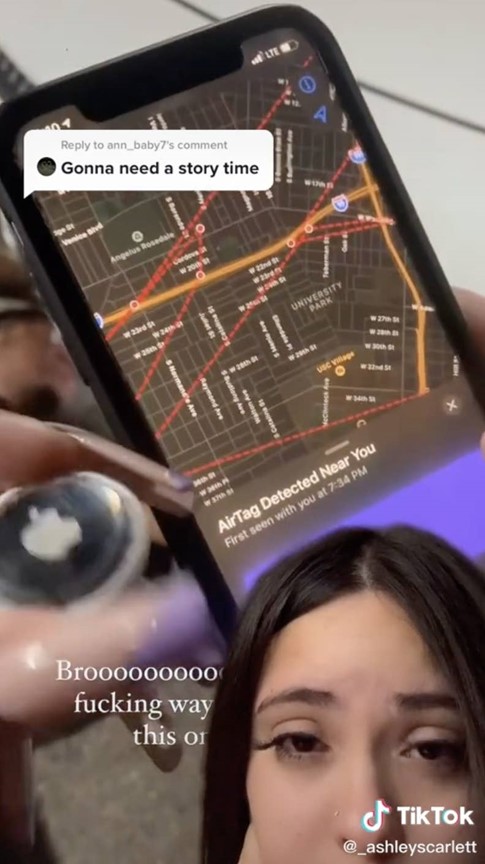 Talking about the incident, she said:
I was nervous to sleep at home that night] because my phone didn't even detect the first one, my cousin's phone did, and the people willing to harm you have intentions unknown, so I wouldn't have been surprised if they followed me, Luckily, that night I didn't go straight back home. Unexpectedly, I stayed in Los Angeles and that ended up saving me.
Ashley also went to the police, however, they did not help her out that much.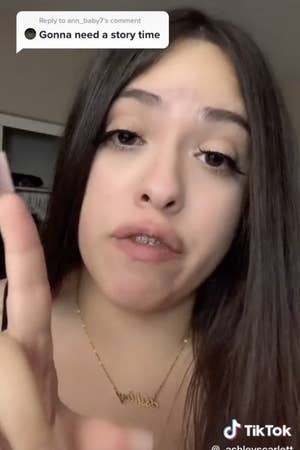 She said:
The police didn't take it seriously at all. [They] said it was non-life-threatening and placed me on hold for about 15 minutes. They never asked if I was safe or had an officer come out to see for themselves how people are placing these. [They] told me to go down to the station the next day after open and [make] a report. It felt like a huge let-down.
If you do find a tracker inside your car, we suggest you to call the police right away and please do not hesitate to get help.