Well, not the hitman you should have hired.
5 dumb criminals in China are currently making headlines all over the world because of their botched up job.
The men are currently being labeled as the dumbest hitmen ever.
Tan Youhui, a businessman, hired a hitman named Xi Guangan for $282,000 so they could have their competitor eliminated.
Yes, they wanted that but instead of doing their job, Xi decided to play the safety card.
Xi ended up hiring another hitman named Mo Tianxiang, who then hired another hitman, Yang Kangsheng, who then hired another hitman, Yang Guangsheng. Yang Guangsheng then hired Ling Xiansi to commit the murder.
Tan hired the original hitman to kill Mr. Wei was in the process of suing Tan for a lot of money.
But the hitman hired people who ended up faking his death, which caused the entire plan to fall apart.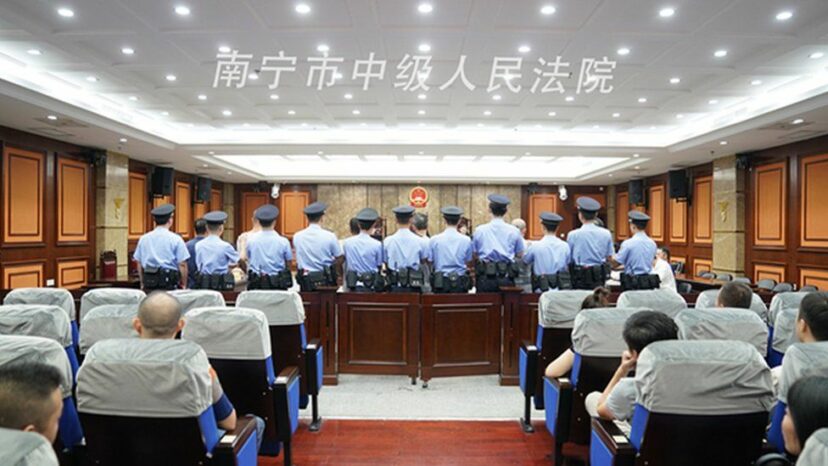 The final hitman hired a man named Ling, who met Wei in a cafe and the 2 got in a deal where Wei wouqld fake his death.
Ling told Wei 'For just 100,000 yuan, I don't want to kill you, but you have to cooperate with me.'
Ling, the hitman, took a picture of Wei bound and gagged and sent it to Yang Guangsheng to make it look like that the murder has been carried out.
Wei later reported the entire incident to the police, where everone was arrested.
The case was brought to medias attention in 2016, however, everyone was acquitted due to lack of evidence.
The decision was then appealed by the prosecution, which led to a second trial that lasted for 3 long years at the Nanning Intermediate People's Court, China.
Tan was sentenced to 5 years in jail, Xi, the first hitman, got 3 years and 6 months in jail.
Yang Kangsheng and Yang Guangsheng were given 3 years and 3 months in jail.
Mo got 3 years and Ling, the man that reported the incident to the businessman that was the target, was given a 2 year and 7 month jail time.