A police officer from Peru was suspended after they were caught on camera kissing a woman that he was supposed to fine.
The woman that was caught on camera kissing the officer breached the coronavirus curfew timings in the country.
Images that were shared on social media shows the moment the police locked lips with a young woman after she managed to persuade him to swap the penalty charges for a lip lock.
The police officer, who was not named, was forced to temporarily leave his job as an investigation was launched.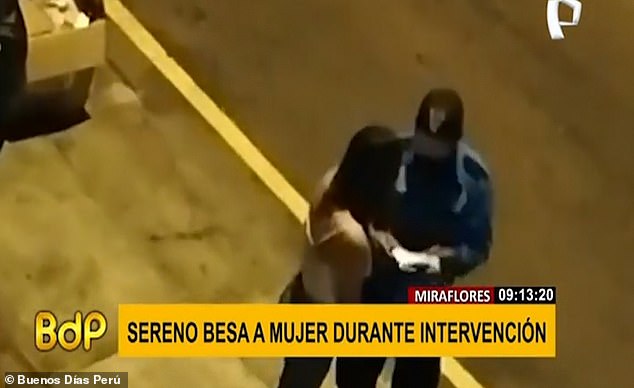 The incident happened in Lima, the capital of Peru.
A local TV station forced the suspension of the officer after obtaining footage of the moment he leaned and kissed a woman.
He was supposed to fine the woman.
The mayor of the District of Miraflores in the Peruvian Capital Lima was the one that decided to send the officer home.
Ibero Rodriguez, who is in charge of citizen security for the district, said:
Our mayor Luis Molina has taken the decision to suspend this officer immediately. There are several infringements. The young woman disrespects social distancing rules and he allows it. Then he takes off his mask to give her a kiss. This action by itself is a very serious one and that's why he's been suspended.
The woman has been identified too.
What are your thoughts on the incident? Let us know what you think about it by leaving a comment in the comments section below!